Hello, thanks for stopping by! Son Kissed Photography is Tulsa's top newborn photography studio and Kristen has over 9 years of experience photographing newborns and babies. Use the menu links above to find more information about sessions and pricing. We'd be honored to work with you!
Son Kissed Photography is honored to be included in Expertise's selection of Best Newborn Photographers of Tulsa for 2017 & 2018 and represent Oklahoma in Bored Panda's "50 Best Newborn Photographers by State"!
Time spent snuggling babies
About Kristen
"I have the two best jobs in the world; I am a mother to two beautiful children and I'm blessed to work with babies and children to create lifelong memories for the families I work with."
I graduated college in 2004 with a degree in Business Management. After graduating, I began my career at QuikTrip Corporation where I worked in Human Resources for 5 years. It was after having my son in 2007 that I began my journey in photography. I was completely inspired by my son; all I wanted was nice pictures of him growing up (hence the name Son Kissed.) I began taking photography classes in 2007 and my hobby quickly blossomed into a passion. My Human Resources background has been a great asset to my business as building and maintaining relationships with my clients is very important to me.
In addition to my full-time career as a Tulsa newborn photographer, I have been teaching fellow newborn photographers from around the world how to properly and safely pose newborns since 2011. I have had the privilege of teaching over 1000 photographers worldwide, in addition to speaking at newborn conferences both nationally and internationally.
In my 9 year career as a newborn photographer I have captured over 2000 babies. I am truly blessed that God has given me this incredible gift.
Achievements and Accolades
2016 The Baby Summit Speaker – USA
2017 Voted Top 21 Tulsa Newborn Photographer – Expertise
2017 Vereinigung Professioneller Kinderfotografen Speaker – Germany
2017 FHOX Speaker – Brazil
2017 The Baby Summit Speaker – Australia
2018 Convencion FDF Infantil Speaker – Spain
2018 Newborn Photography Show Speaker – United Kingdom
Behind the scenes
Watch me work as well as get a glimpse inside my studio and my favorite place, the prop room!  I love the use of color as well as natural/earthy tones.  I would describe my work as timeless with a splash of trendiness.  My goal is to make sure baby is the focus of the photo as these photos will be passed down for many generations.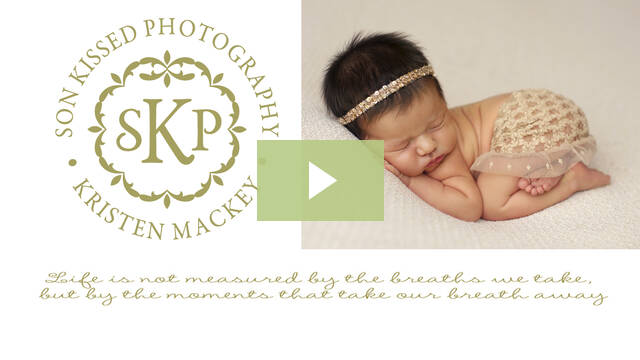 Tulsa Newborn Photographer | Tulsa Baby Photographer