Session Information
Thank you so much for visiting. Kristen Mackey is Tulsa's leading newborn and baby photographer. Son Kissed Photography serves Tulsa and the surrounding areas. Please watch the following video to get a glimpse inside my newborn sessions.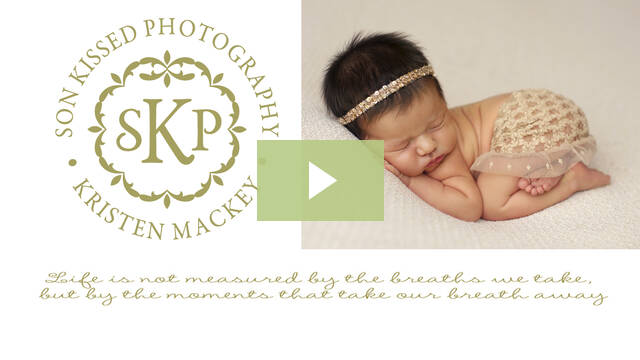 Retainer: $200
Guaranteed session
Up to 3 hours of shooting time
Styled session using colors of your choice, coordinated with props that match
Family and/or siblings photographed with baby
All prints, digital images, products and collections are purchased separately.
Collections start at $500

If you are interested in receiving more information, please fill
out the contact form below or feel free to give us a call.
Studio hours:
Monday – Friday 10:00 a.m. – 4:00 p.m.
Phone:
918-376-5882